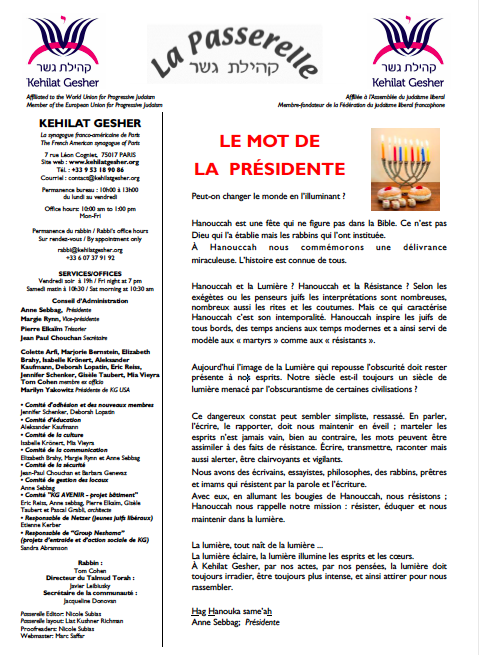 The latest issue of La Passerelle is available for downloading. 


In this issue:  A reflection on the meaning of Hannukka by our president, Anne Sebbag; a look at what it means be a good person by our Rabbi Tom Cohen; an exploration of Francophone Jewish poetry by Francis Leder; book reviews by editor Katia Joffo; and progressive responses to today"s Halakha questions.  Note:  La Passerelle is in French.

Please click here to download the pdf.