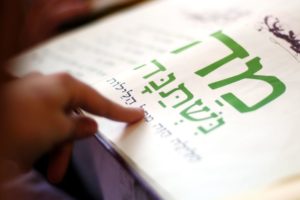 For children ages 7-12, our Talmud Torah program aims to teach tradition and values as well as religious knowledge. Based on the principals of tolerance and openness, we offer a hard-working yet supportive environment where young people can learn about and explore their Jewish identities.  Classes focus on liturgy, holidays, Jewish history, as well as learning modern Hebrew.
•  Every lesson begins with a learning service where both parents and children share songs, prayers and stories.
• The children then separate into groups according to age and language (French or English) to study liturgy, while the parents take part in "Java Naguila," a coffee and discussion session with our rabbi.
• The older children study with Rabbi Tom Cohen in B'nei Mitzvah classes in preparation for their Bar or Bat Mitzvah.
Classes take place on Sunday mornings from 10am to 12:30pm at Kehilat Gesher. 
For more information, contact Javier Leibiusky – talmudtorah@kehilatgesher.org
Download Talmud Torah PDF brochure